Even though all of the crystals tend to vibrate energies that bring affection, some of the crystals really amplify our ability to love and to accept it.
 Love crystals can change how we experience love in our everyday life. 
We are most of the time, unaware of the love we get. Hence, most of us fall into the never-ending trap of loneliness and depression.
For this reason, we have prepared a list of the best love stones that you can have online from our crystalopedia shop. Bring these in and brace yourself from all the affection coming your way!
Crystal Grid for Love
 Various love crystals like Rose Quartz make a grid that makes up cumulative energy that can attract love and affection.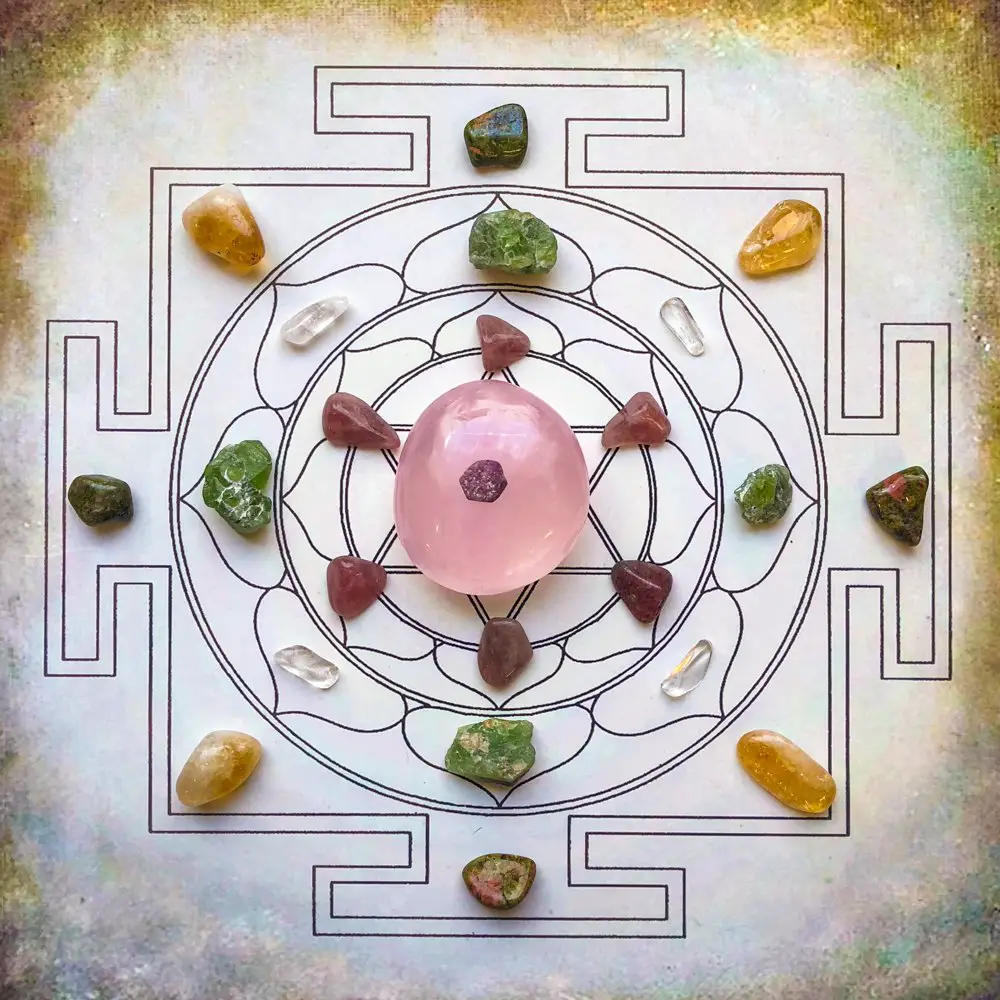 This beautiful grid of crystals can ground your emotions and have you prepared for a new potential relationship.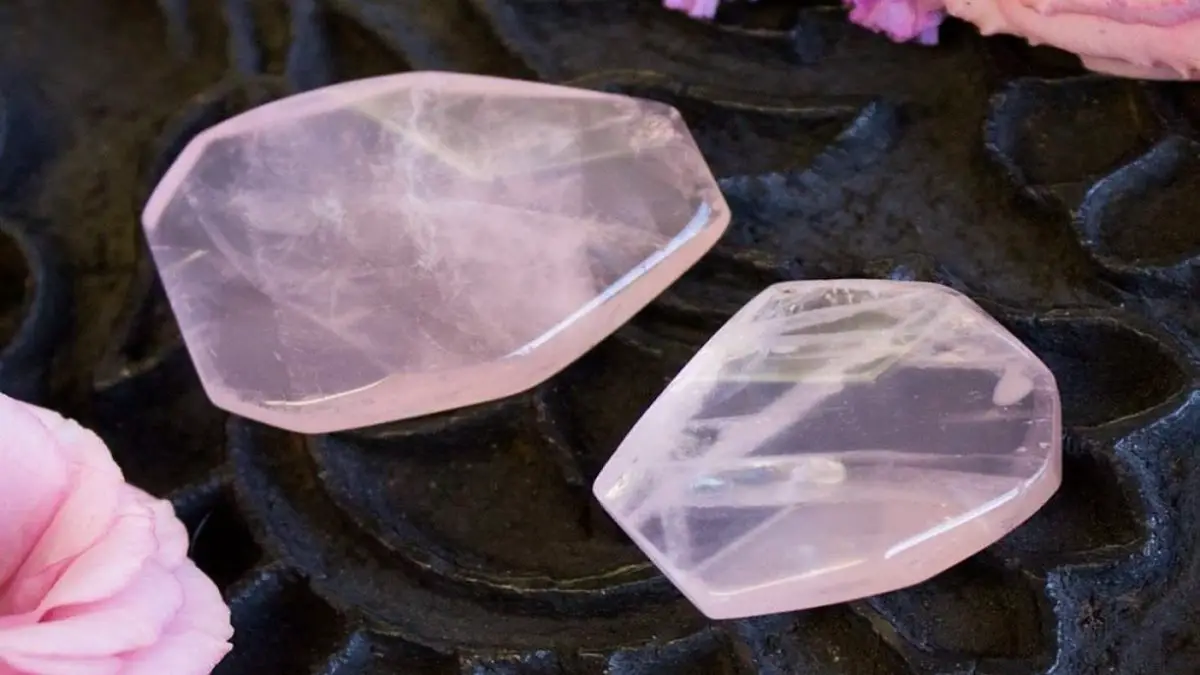 Main attributes of Rose Quartz:
Color: Pink, White
For self-love and attracting affection
If you have the slightest idea of healing crystals, you could've guessed this one like the first on here. Rose Quartz crystals are, out of doubt, the best when it comes to attracting love. For most people, the meaning of love crystals and their prime example is this stone.
It influences the heart chakra directly and prepares our hearts to accept the love that we truly deserve.
Not only it will allow us to accept love from others, but it will also help to love the important person there is; ourselves. Great manifesting love crystals like this can surely keep you away from feeling terrible again.
How to use Rose Quartz:
Get yourself a pendant with the love crystal and wear it throughout the day.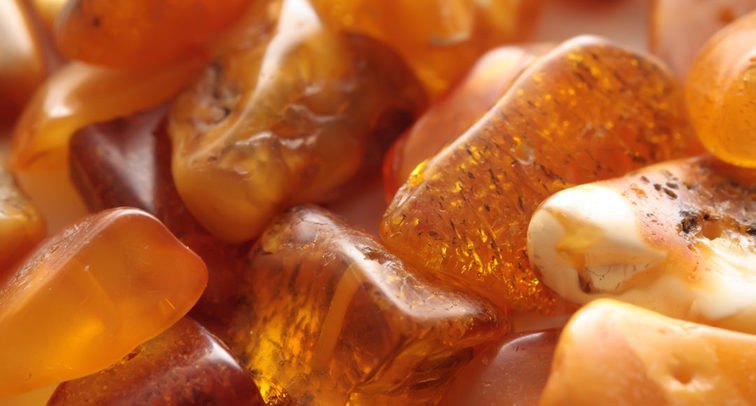 Main attributes of Amber:
Color: Orange, Vermillion
Protects all positive energy including love
Amber stones are known for keeping a person's inclination towards love and accepting protected. Certain traits like sensuality, affection, positivity, patience, and protection are some of the few things this stone protects.
If you want an all-rounder when it comes to a crystal for love, Amber should be your best bet.
How to use Amber:
You can either wear this stone or have it in a pocket, either would suffice.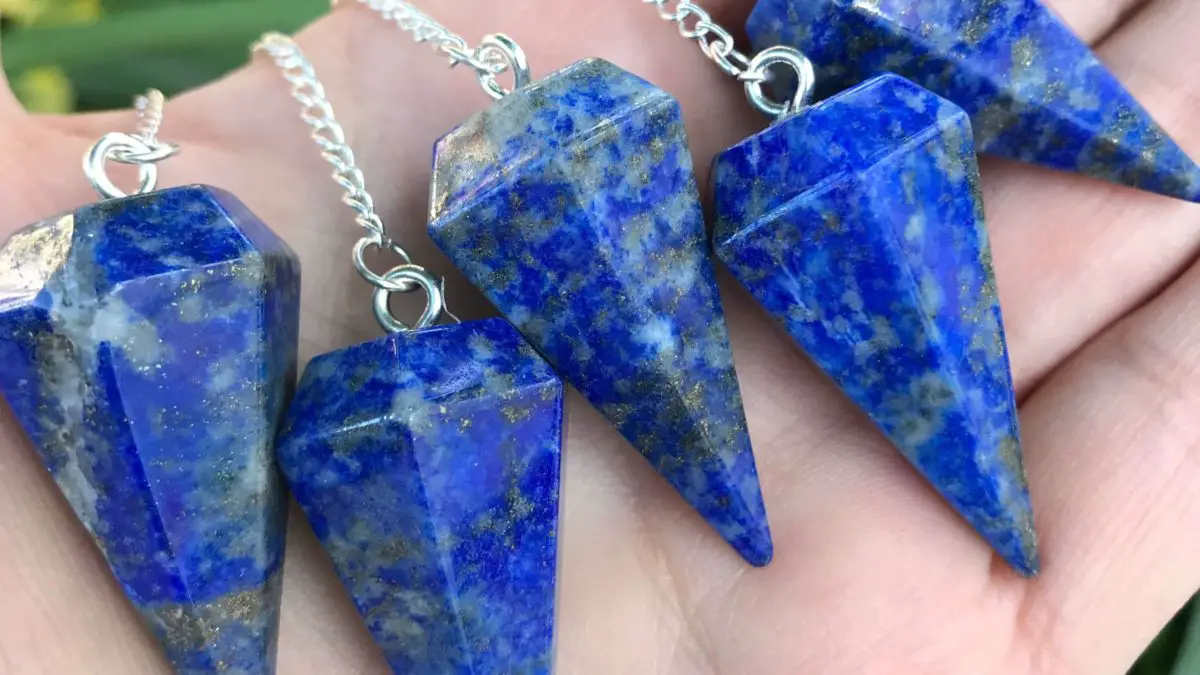 Main Attributes of Lapis Lazuli:
Color: Midnight Blue
For protecting interpersonal relationships
This stone is arguably the best looking love stone there is. Not only it's beautiful, but it's also highly functional in mending one's self and their ability to harness love. This stone is best known to protect interpersonal relationships.
The crystal can mend and heal the heart with love and forget all the grudges the two might have. This stone will make you realize all the reasons why you should not keep hatred.
This stone works for all kinds of relationships including marriage, friendships, and family.
How to use Lapis Lazuli:
Lapis Lazuli is best used when wore as a pendant and have it on you all day long.

Main attributes:
Color: White/Offwhite with black veining or rainbow tint
For good luck in love and its preservation
Ever wondered why moonstones are always used in wedding decors and as gifts to the couple? It's because moonstones have had a long history of bringing luck in love for newlywed couples.
If you just got a ring on, we highly recommend you get moonstones if not anything else on this list.
A popular stone for love, you won't regret copping this for yourself.
How to use Moonstone:
Moonstone will bring you luck in your romantic relationship whenever you opt for having it. The best thing you can do is have two pieces of jewelry that have moonstones on. Then, both should wear them as frequently as they can.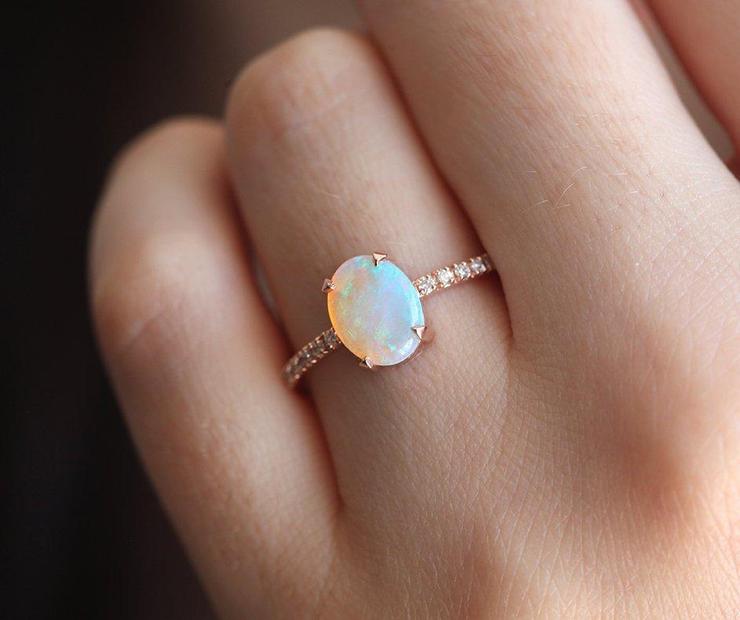 Main attributes of Opal:
Color: White with rainbow-colored veining
Intensifying love crystal / represents love
Opal is a rather strong stone that can really give out strong vibrations that can heavily influence certain chakras like the mind and the heart. But when used correctly and responsibly, it can do wonders.
When it comes to love, Opal can intensify the affection between two people to a level that brings ecstasy and compassion. If you feel like the love between you and your loved one is drying out, Opal stone for love is a must-buy.
What stone represents love?
A lot of you have been asked this question, here's the answer, It's Opal, for centuries it has been the representation of love and harmony among people.
How to use Opal:
Wear it on occasions or days that call for the greatest affection like Valentine's Day.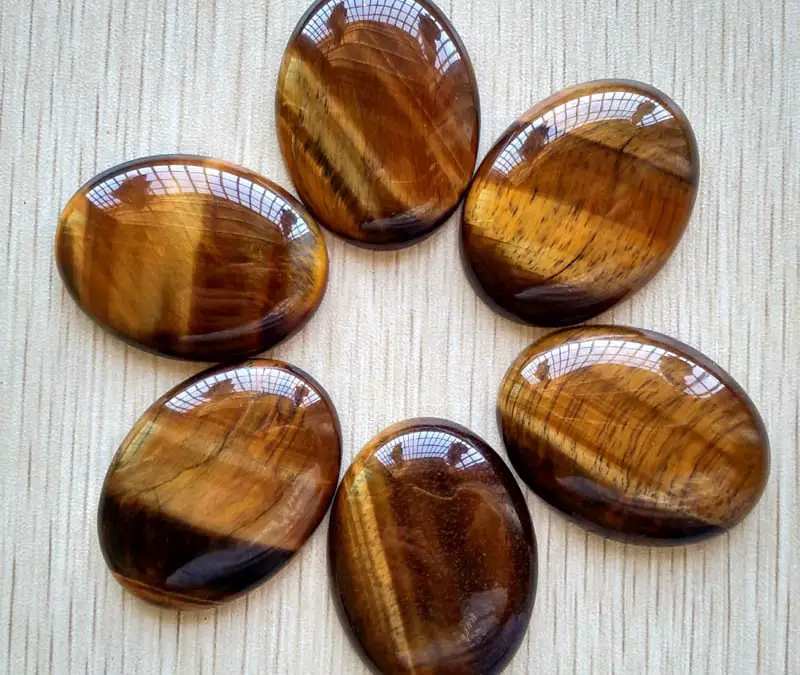 Main attributes of Tiger's Eye:
Color: Brown, Golden
For self-love
If you're not committed, and you don't think you're ever going to have someone for you, then the Tiger's Eye is an important stone for you. This stone will open up all the main chakras in you. All the chakras will then allow the love for yourself, flow through them endlessly.
It will bring you self-confidence, be assertive and be more decisive in your life. You will notice a quick shift in your life once you will start having this stone,
Having low self-esteem is what we all go through from time to time. But with stone like Tiger's Eye, getting that will be a whole lot easier.
How to use Tiger's Eye:
Tiger's Eye is best used when worn throughout your day. Its healing energies will mend you as you progress.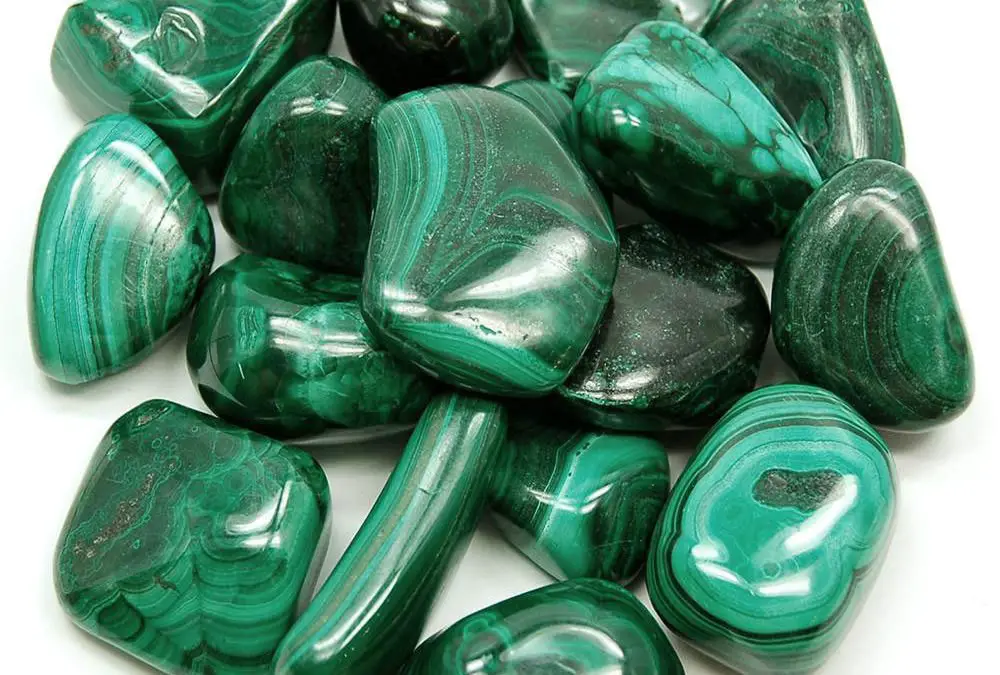 Main attributes of Malachite:
Color: Green, Forrest Green
Love stones for broken hearts
You might be in a state of life where you feel betrayed and unloved. In difficult times like these, one could really question their self-worth and their perspective on life.
Malachite is a stone that alters your thinking and makes you believe that you're still indeed deserving of love. Malachite will open your heart and will heal it until you feel better about yourself. When it's done, it will do its job to keep it that way. The crystal will help you see the true meaning of life and love there is.
All you need to do is to trust this stone with the fullest and let the forces of nature mend you as you progress in life. This is one the best crystals for love of oneself, period.
How to use Malachite:
Malachite can be used as a pendant or a bracelet, both extensively available on online stores.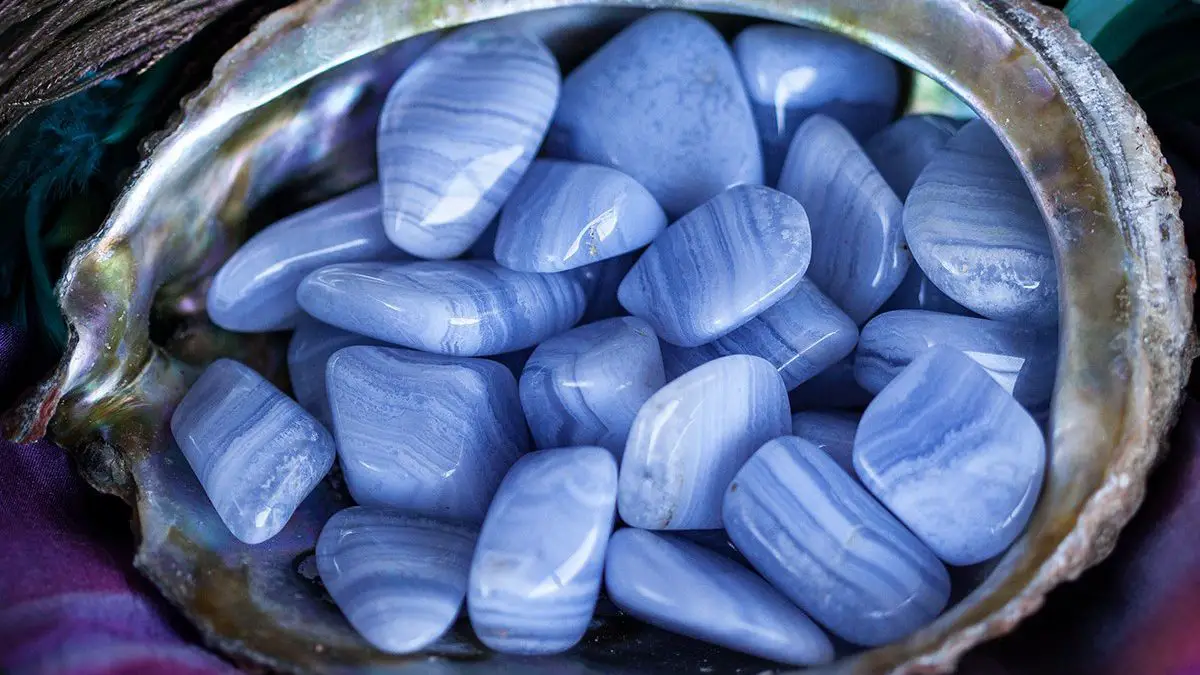 Main attributes of Blue Lace Agate:
Color: Blue
For the brokenhearted
Lastly, we bring another stone that will mend the broken-hearted fast and will make the love flow in them again. We all know you gloomy that state can be and we truly believe no one deserves to be there.
Blue Lace Agate will provide you protection against all evil and will calm you down to accept the love you never knew you were letting off.
How to use Blue Lace Agate:
Stones for love like these should be used in a pendant or worn as bracelets so that you can wear them anywhere. This stone is a slow healing stone so wearing them all day can enable it to heal you thoroughly.