You will agree with me when I say,  
 Prosperity in life is a major key to Happiness  
As we all know Crystals are an effective way to deal with all sorts of problems and they can surely help with any money related problems.
A lot of emotions play a very vital role when it comes to handling money and achieving monetary success, you need to be strong and courageous and also have the ability to delay instant gratification for a more fruitful future outcome. Crystals are an amazing way to achieve exactly that.
They will grant you luck and the right attitude to gain prosperity and monetary success.
Money Crystals/Gemstones:
So, if you're having trouble saving money or you consider yourself to be very unlucky when it comes to money be sure to check out this list of the top ten crystals for prosperity.
More Recommended Crystals: Crystals for Good Luck
1
Dioptase (stone of abundance)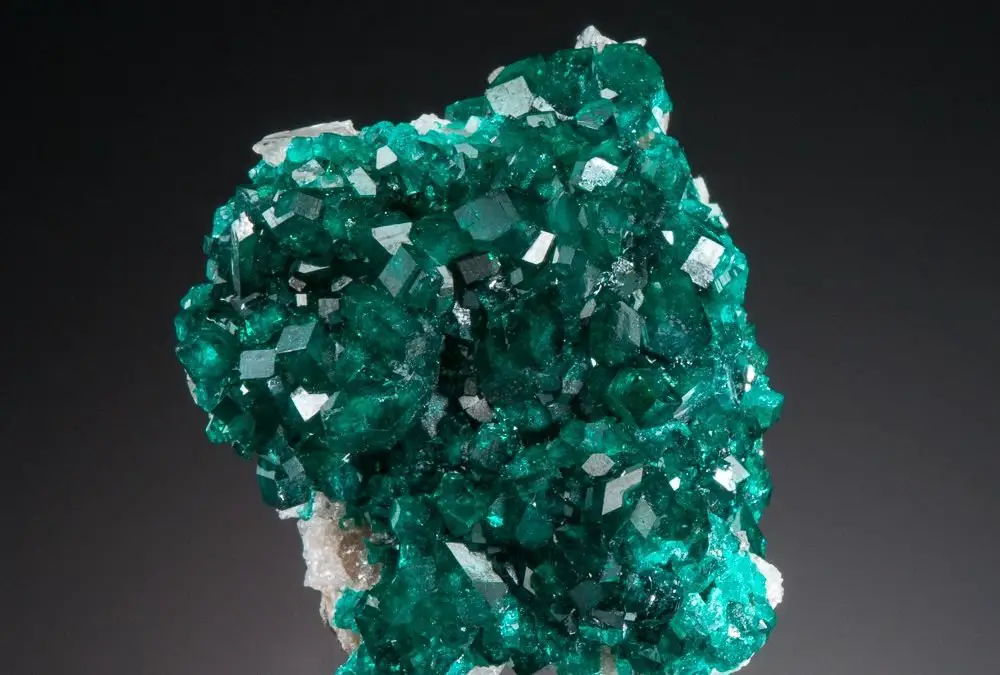 Main attributes of Dioptase
Color: green

Origin: USA, Russia, Iran

Opens and frees the heart chakra
Dioptase is a very powerful stone when it comes to money. It is sometimes referred to as the money stone. it is a great crystal for prosperity and is known to bring the user an abundance of wealth and money. That's not all this gem can do, it can also stabilizes the heart chakra. The bad energy within your heart will surely be caste away by this crystals intense power. Money is known to corrupt one heart but with this crystals by your side you have nothing to worry about.
Our tip for using dioptase:
For all those who were wondering how to use a crystal to attract money we have a tip for you. Just put it in your purse or wallet and wait for the magic to happen.
2
Citrine (stone of courage):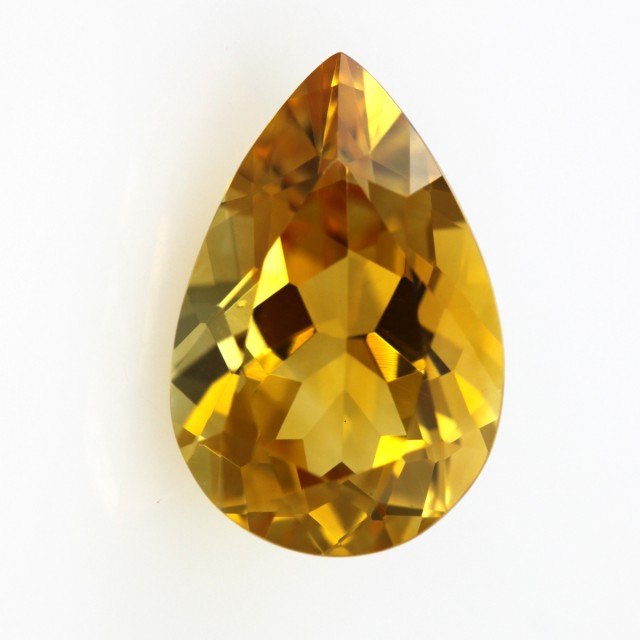 Main attributes of Citrine 
Color: orange

Origin: USA, Russia, Madagascar

Raises confidence
Citrine is a great way to align and cleanse all of your faulty or unbalanced chakra systems. It imparts the user with a sense of courage and strength to take risks.. This crystals is essential for attracting money, it does so by putting the user in a positive state of mind clear of all thoughts and worries. Once the user is in this state they can make better money decisions. Is is definitely one of the best crystals for success and also one of the best crystals for prosperity.
Our tip for using citrine:
Meditate with this crystal to maximize it's potential.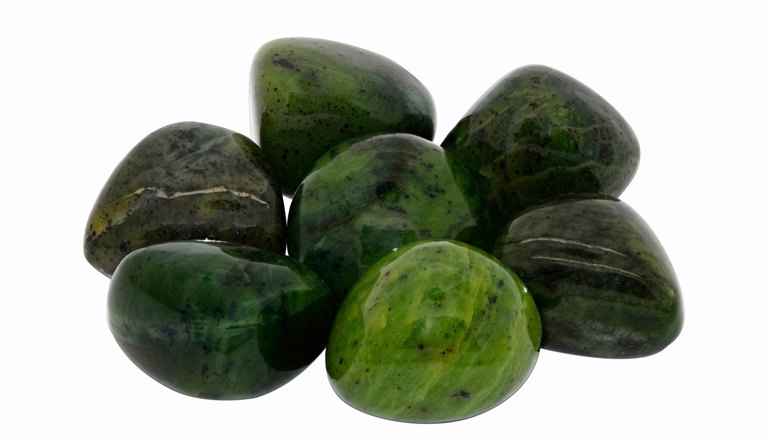 Main attributes of Jade
Color: green
Origin: China

Brings good luck and the gift of friendship
Jade is a beautiful green stone. It was originally used by the chinese to bring them luck and favour of the gods. It is a protective stone that defends the user for all sorts of harm. It can act as your warning crystal telling you to be cautious of a wrong decision you were about to make. it also advises you to take the better option. It also brings the user incredible luck and prosperity by deflecting any harm that may fall on the user. It is surely one of the best crystals for wealth.
Our tip for using jade:
Use jade with the intention to gain money, abundance and prosperity.
4
Rose quartz (stone of purity):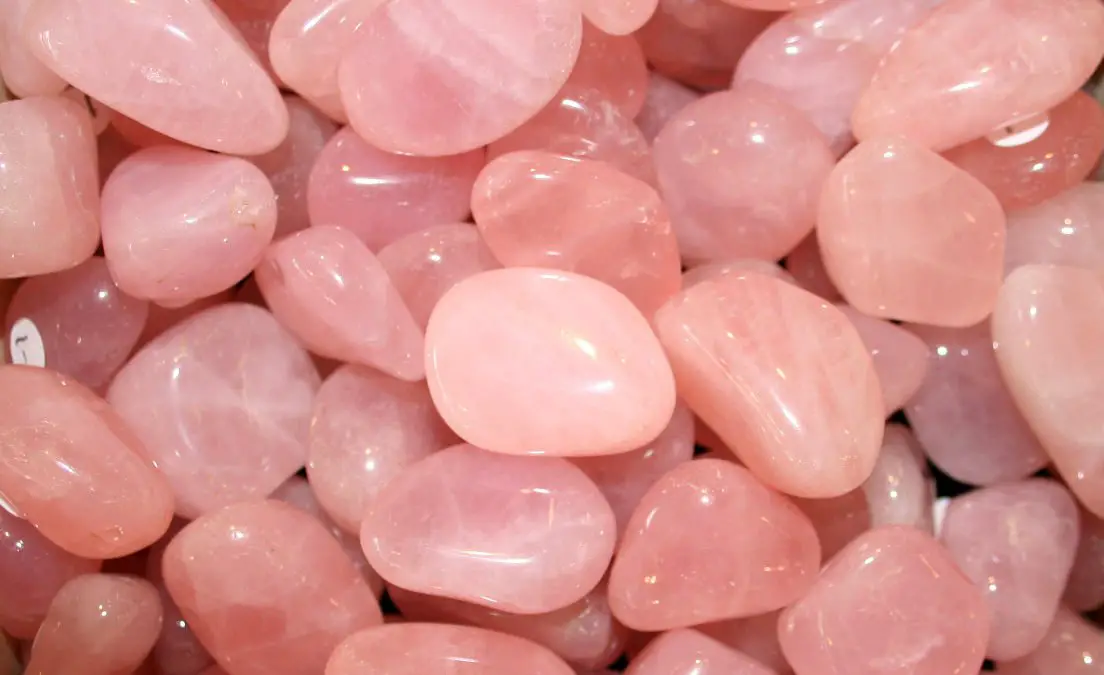 Main attributes of Rose quartz
Color: pink
Origin: worldwide

Is associated with the feelings of inner peace
Rose quartz is a widely popular healing crystal. It a great crystal to attract money and a great crystal for success. It directly affects the heart, it reduces your stress levels and also clear your mind of any negative thoughts. It has a profound ability to bring the user good luck. It also makes the user more creative, this is essential if you want to be successful in the modern day world. It is one of the most powerful crystals for wealth and success.
Our tip for using rose quartz:
Wear it as a bracelet or pendant. Not only does it look great but it also brings out the best in you.
5
White topaz (stone of creativity):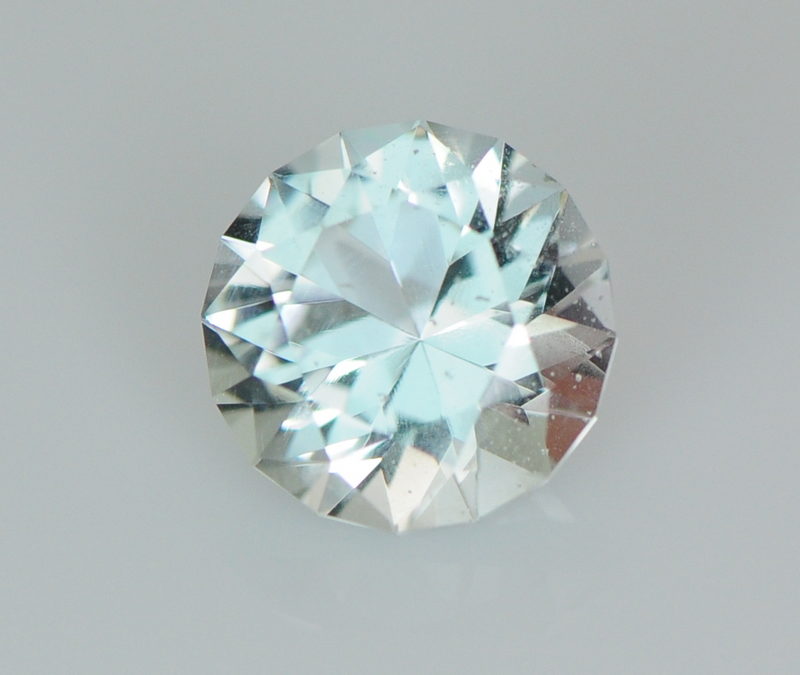 Main attributes of White topaz 
Color: clear, white
Origin: Sri Lanka, Pakistan, Iran

Gives power and positivity
It is the type of crystal that promotes self expression and ingenuity. In today's market this a great tool to have as these days everybody is looking for novel ways and methods to solve age old problems. With this crystal by your side you will surely attract money. It is one of the best crystals for abundance of wealth.
Our tip for using white topaz:
Keep It in your pocket at all times. This is a vital tool for everyone who wants to be creative.
6
Selenite (stone of prosperity)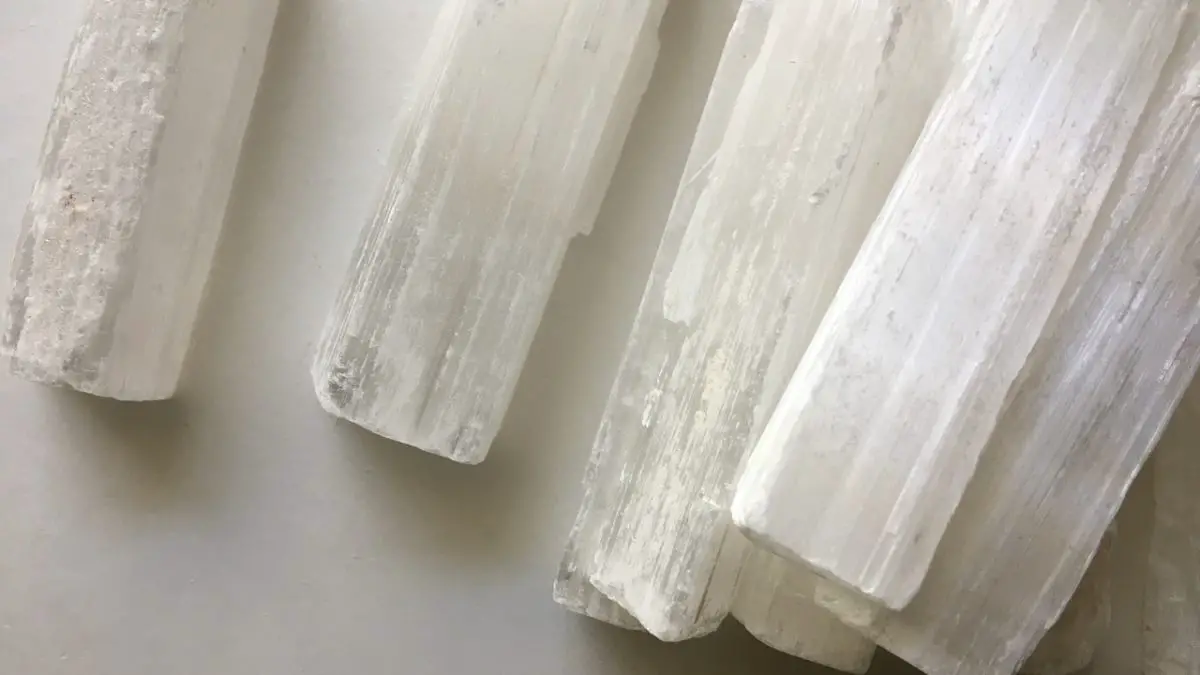 Main attributes of Selenite
Color: colorless
Origin: Madagascar, Morocco

Grants insight into one's heart and spirit
Selenite is a great stone for money luck. It aids in judgment and also purifies the heart and the mind. If you're looking for a job or wanting to apply for a promotion than be sure to take tis stone with you it's a wonderful crystal for job promotion. It will provide you with the courage you need to ask for the raise you want. it will show you your true inner self, so that you may find your mistakes and solve them. A new and improved you could bring wonders to your financial status, therefore this is one of the best money stones in the market and one of the best crystals for prosperity.
Our tip for using selenite:
Take a bath with not only will it bless you with the power to achieve success it will also cleanse your mind and spirit.
7
Emerald (stone of cleansing)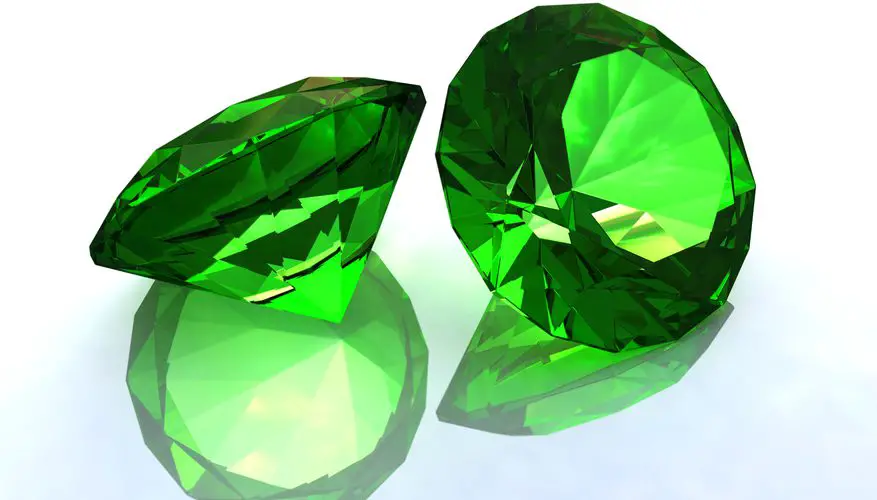 Main attributes of Emerald
Color: green
Origin: Colombia, Brazil, Zambia

Helps recovery from emotional trauma
Emerald is a beautiful stone that can be used for a bunch of different problems. It's a great crystal for bringing prosperity and abundance in your home. It cleanses your heart, the heart chakra is perhaps one of the most important chakras in your body. It is directly linked to your emotions and decision making therefore it is vital that your heart chakra has no stagnant or bad energy in it. So if you're in the market for the most powerful gemstones for money than be sure to check out emerald.
Our tip for using emerald:
Use it near your heart. Like a necklace or a pendant, both of these will do just fine.
8
Peridot (stone of positivity)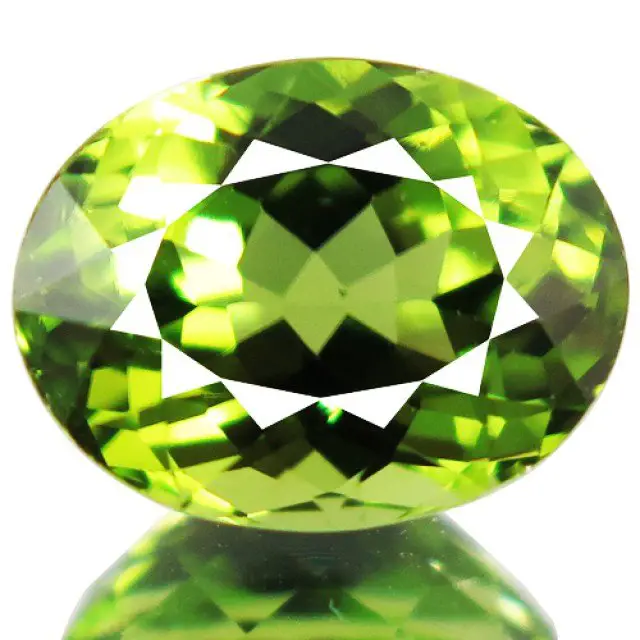 Main attributes of Peridot
Color: green
Origin: China, Pakistan

Opens the user to new relations
Peridot is a great stone for eliminating negative emotions. With all your emotions in line with your objective you will have an endless supply of motivation. with this stone by your side you will surely prosper. it's a great crystal to attract money. With your natural passion and hunger for money there is no stopping you. The power of this crystal will surely bring you financial abundance.
Our tip for using peridot:
Sprinkle an elixir of peridot on your workspace, and see the transformation take place.
9
Tektite (stone of wealth)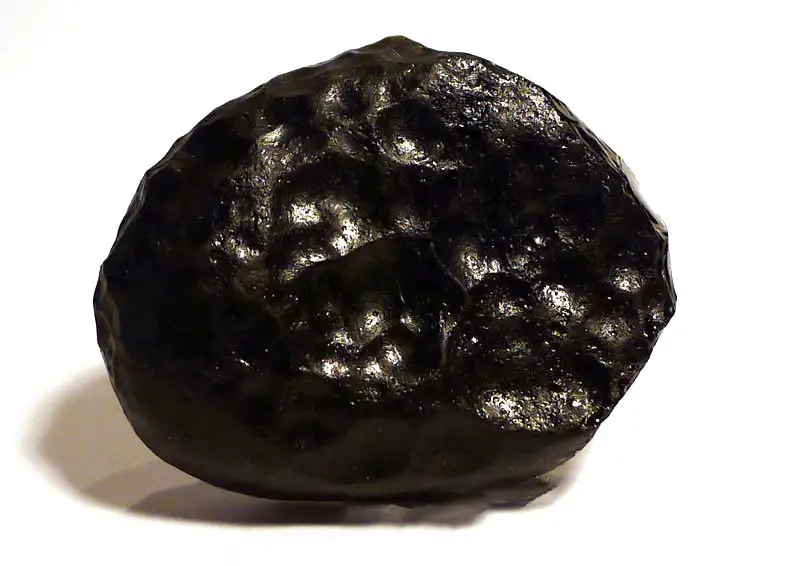 Main attributes of Tektite
Color: black

Origin: worldwide

Helps overcome one's fear.
Tektite is a black crystal that is a great stone for removing any negative thoughts and emotions related to money. It brings the user success by providing the user with a purified soul. It is known for granting the user great luck and bringing abundance with it. It is definitely one of the best money stones for wealth and abundance.
Our tip for using tekite:
Use it regularly to cleanse your mind of greed and a lust for money.