For centuries, crystals are famous due to promoting a positive connection between body and mind. For jewelry and spiritual ceremonies, their use was every day by ancient civilizations to Mughals.
The healing vibration of monthly crystal subscription boxes offers mental clarity, mind, spirit connection, and a happy mood.
 These boxes packed with spiritual tools and powerful healing crystals are the best way to step in towards balance and happiness.
You may don't know which crystal is best for you, so experts choose robust healing subscription boxes with crystals each month. Our team has researched and rounded up Top 10 healing boxes for you that will prove an ideal choice for you. Have a look
Crystal Subscription Boxes 2021
Here is the list of top Crystal Subscription Boxes in 2021
Read more on: Crystals for Astral Projection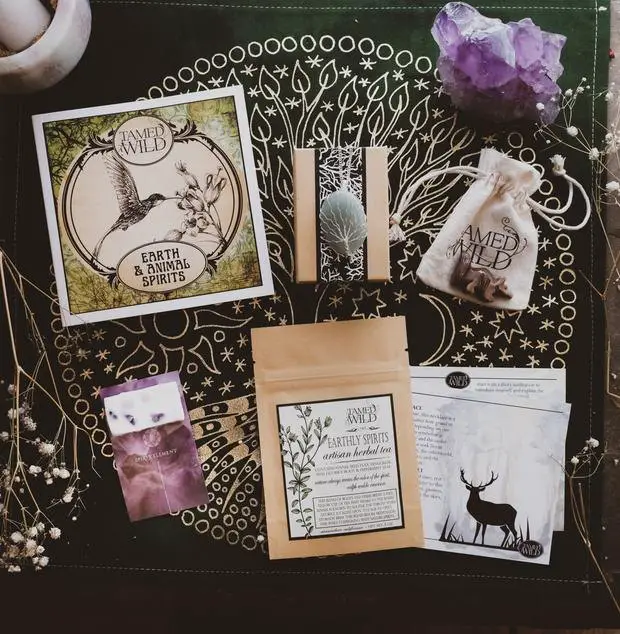 Why We Love it:
Eco-friendly and cruelty-free
Arcane and occult inspired
Features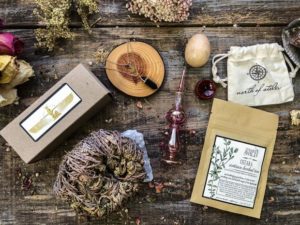 This wild crystals box monthly comes with earth-spirited items. Every month you receive all types of magical and natural things. This includes ritual tools, altar items, jewelry, crystals, herbs, lifestyle pieces, and teas. Each month you receive 4-5 items with ½ oz artisan blended tea. Whether you want to gift it to your loved ones or use it personally, its usage is perfect. These intention-setting tools Grow your practice and guide you on the right spiritual path.
The herbs have medicinal properties that keep your diseases away, keep your blood pressure regularly, and your stomach works perfectly. The magical properties of crystals and earth items keep your mind and soul in peace and calm. All oils, altar items and lifestyle pieces are designed carefully. These teas are blended with high-quality and organic ingredients. Everything is chosen and handcrafted with care so you can purchase with confidence.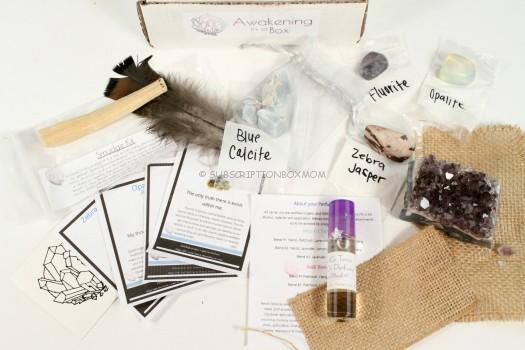 Why We Love it:
Multiple subscription boxes
Variety of pricing
Nature centered curation
Features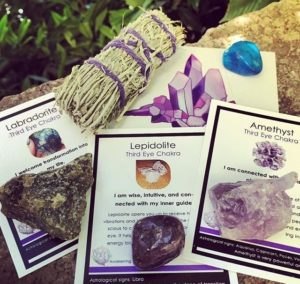 Awakening in a Box consists of subscription boxes with crystals. Each month, the subscription box includes crystals, stones, wildflowers, collectible cards, aromatherapy, energy sprays,
jewelry and natural soaps. All things bring positivity and extraordinary energy into your home and life. The tools and mindful products enhance your spiritual awareness, guide you towards enlightenment and offer incredible healing sensations.
Crystal energy is famous due to awakening of mind, lead your mind toward enlightenment and positivity and strengthen soul connection with the universe. This box contains all the things that keep your mood fresh each month. Each month AWAKENING BOX consists of 3 healing crystals, two products and beautiful cards with metaphysical properties. The MYSTIC TAROT BOX contains 1 Oracle, 1 Lrg Crystal and two other products. At the same time, CRYSTAL POUCH has only two more crystals with three stones.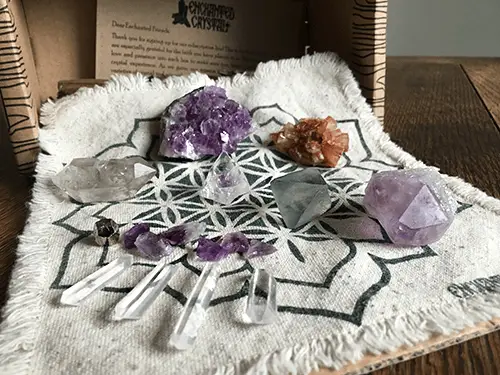 Why We Love it:
Diverse items
Self-care oriented curation
Features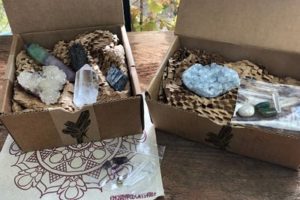 This crystal jewelry subscription box contains candle quartz, crystal clusters and pyrite to wands. These products are hand-picked that enhance self-care, spiritual and personal growth. The package comes within the 5th-8th of every month. It has powerful cosmic energy and is packed with eco-friendly materials.
The crystal and mineral offer life-long passion and magical powers. The Crystal Variety Box contains 4-6 crystals, handcrafted cloth, and mineral specimens. These all thing empowers you by removing all negative energies around you and strengthen your soul.
Why We Love it:
Loved by all ages due to healing products
Natural beauty products with high spiritual work
Features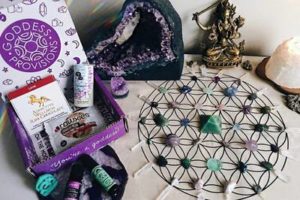 The Goddess Provisions Box consists of oil blends, aromatherapy, crystals, vegan, body care, and healing products, tarot decks, and superfood treats. All things are best for any spiritual work so loved by all ages. Each pack is received on the 20th of each month with 5 to 7 full-size products.
The crystal intentions box has natural, cruelty-free beauty products. Specifically, crystals have to empower features. If you want to spend your month safely in a happy mood, then we recommend you Goddess Provisions Box.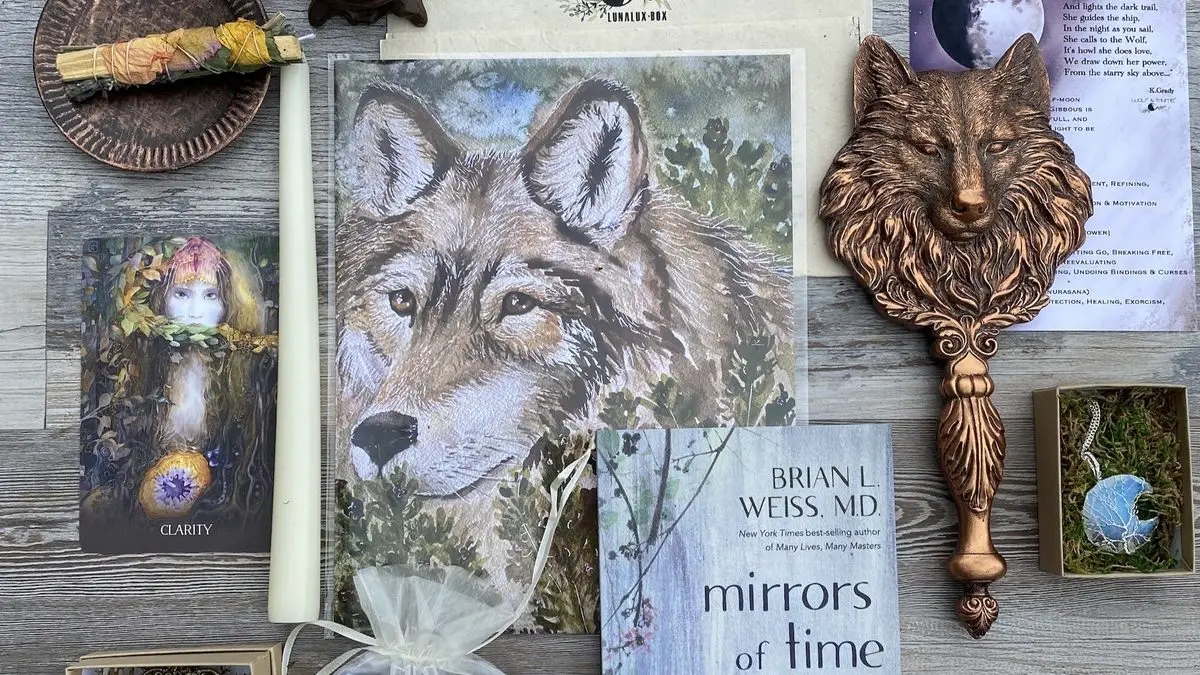 Why we love it:
Eco-friendly boxes
Multiple tiers of nature-centered
Features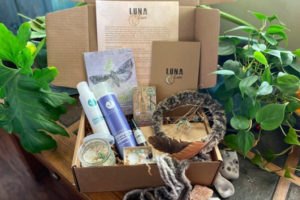 Among Best Crystal Subscription Boxes, Wolf and Thyme are unique due to their outstanding feature. This monthly moon box contains candles, jewelry, holistic care, spiritual tools, art, loose leaf teas, crystals, altar decor, oil products, and intentional rituals. These all spiritual things are found hardly in one box that's why loved by most spiritual lovers.
On the 5th of the month, the box will receive having Organic Loose Leaf Teas, Spiritual Rituals, Premium Crystals, Divination Tools and Healing Tools. These things are great to connect you to nature and feel you like the moon's path.
6
Soul Gifts Box - A Crystal Subscription Box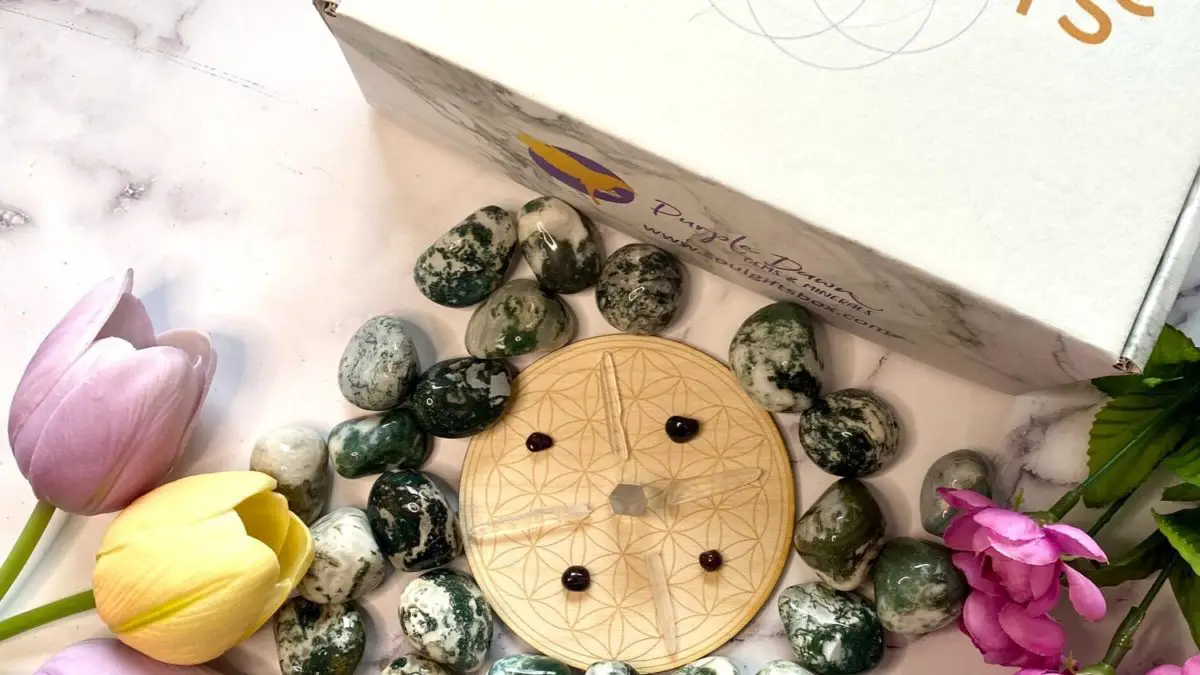 Why we love it:
Unique soul gifts
A complete spiritual journey at each month
Features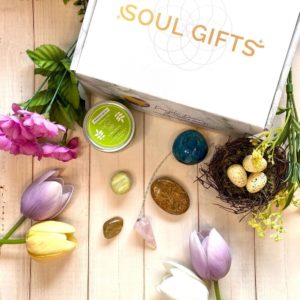 On the 20th of every month, Soul Gifts Box comes with a complete spiritual journey and high-quality natural stones. Spiritual experts select all things. They mix high-quality rocks according to your quick survey and spiritual journey; select your birthstones that match your soul and wellness needs.
If you want to expand your unique soul gifts, this crystal intentions box is a great choice. The personalized Crystal Subscription Box contains 4-5 crystals, spiritual goodies, and natural stones. All these things are great for your monthly spiritual journey and a unique gift idea for your loved ones and mystical friends. Besides this, educational content within the box helps you to understand the box material properly.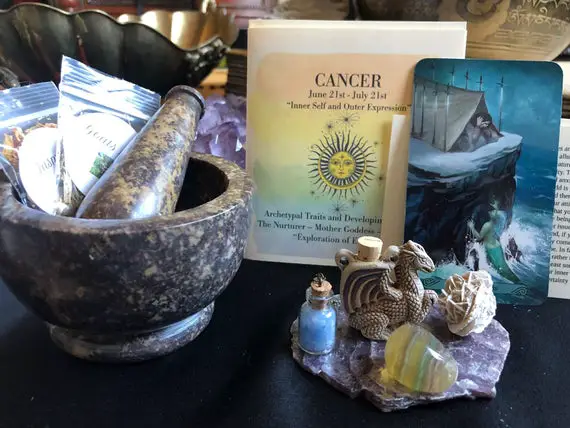 Why we love it:
Each box contains a Tarot or Oracle Deck
Intentionally curated selection of items
Features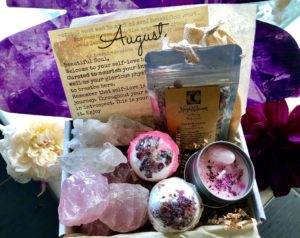 If you like astrology, Tarot, and crystals, then we will recommend you this crystals subscription box. On the 10th of every month, you will receive this box full of seasonal energy, valuable magical items, astrological reports, a tarot card, and astrological reports.
The primary envelope contains Crystals only, the essential box contains Crystals, Astrology and Tarot, while the premium option has everything with much more. Everything has excellent value for money and spiritual energy.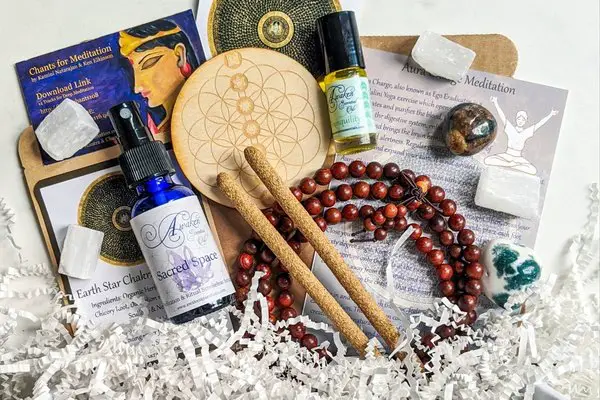 Why we love it:
Each product works more profound into your spellwork
Expert-tested and tailored to a monthly theme
Features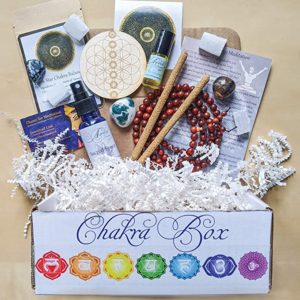 According to earth star, The top 10 chakra membership sites contain a 9-month spiritual journey. Each month box has 12 cruelty and vegan free items, charged crystals, aromatherapy rolls, jewelry, soothing music, informational, spiritual guides, spiritual tools, essential oils, and herbal teas. vegan spiritual items enhance meditation peace of mind and spirit to restore chakra
Experts select many additional items like books, music, yoga classes, and meditations after careful research in the Chakra Balancing journey. Each subscription boxes with crystals working through to Ascension to keep you on the right track. Overall, it is an excellent box for well-being.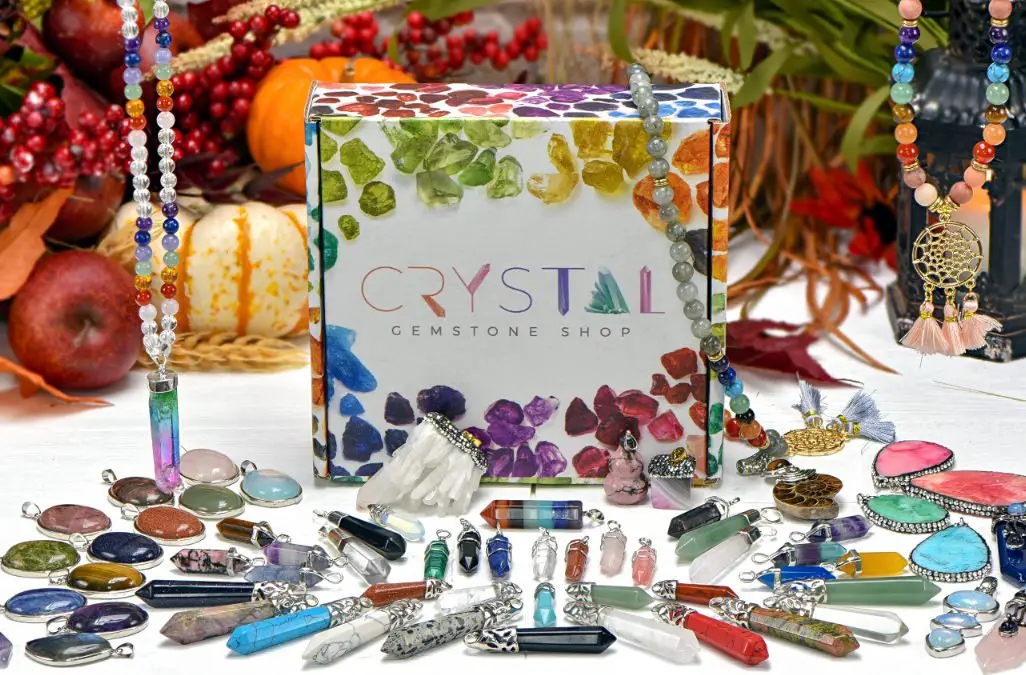 Why we love it:
Hand-picked crystals
Affordable price
Features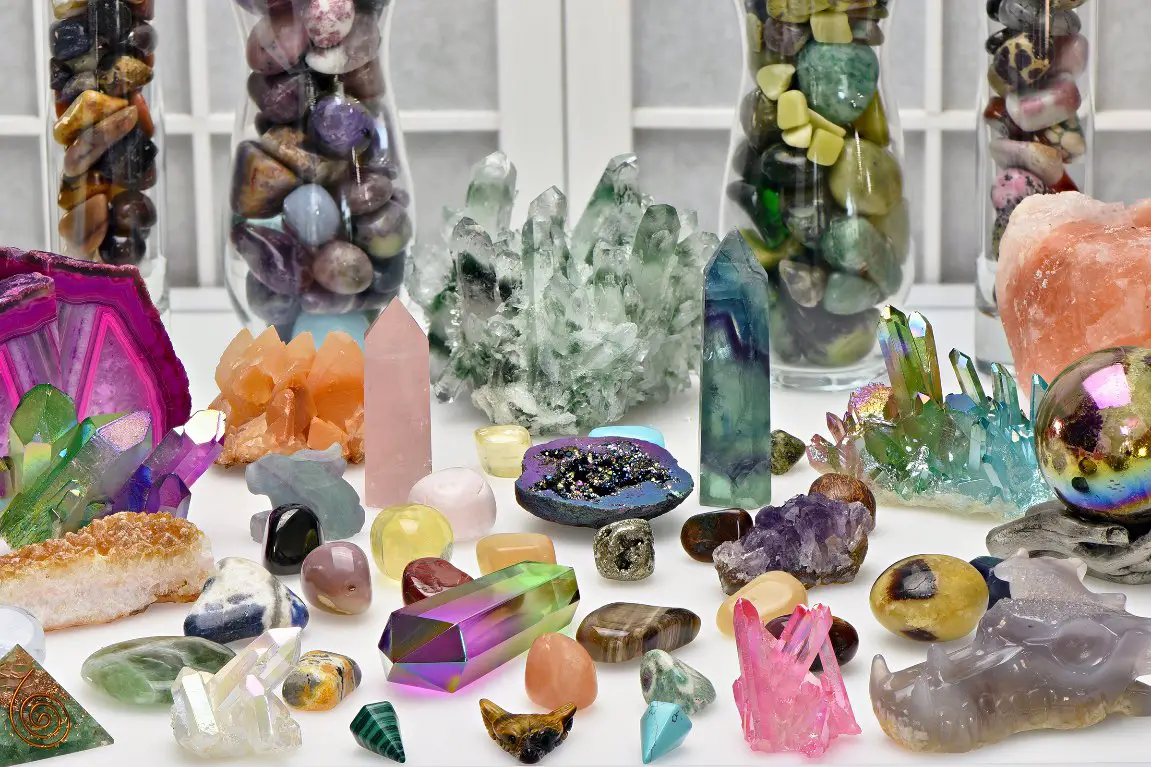 For growing your crystal collection, Crystal Gemstone Shop is a great choice. It contains various types of boxes like Cluster Box, Jewelry Box, and Tumbled Box. Every crystal or gemstone has different information according to your personal and spiritual needs. These boxes are packed with great care and sent with healing properties.
The three unique subscription options contain high-quality crystals that are great healing properties. The beautiful crystal jewelry is excellent for decoration, also adds positivity to your mind.
Why we love it:
Tested by Certified Crystal Healers
Recommended according to your need
Features
The Cosmic Crystal Box comes with top-quality natural crystals, stones, rough stones, clusters,
polished stones, and minerals. All things are hand-picked with care and intention by experts. This gemstone shop subscription box has detailed identification and information about each crystal.
On the 6th of each month, the Crystal Subscription reaches you after tested by Certified Crystal Healer, according to your soul needs. So, buy these boxes with confidence and spend each month like a festival.
We choose top Crystal Subscription Boxes with details of affordability, eco-consciousness and divinatory practices for the best guidance. However, you can check small businesses, customer reviews, and subscription options according to your need.
At one course and usage, you will realize which monthly subscription boxes crystals are best for you. We hope that these boxes will add positivity, quality and richness to your mood and work.
Buying Guide
The subscription boxes with crystals are available in so many varieties that new ones become confused about selecting the right one. If these not select carefully, then they may be dangerous for you. The main things that concern is cost vs. quality.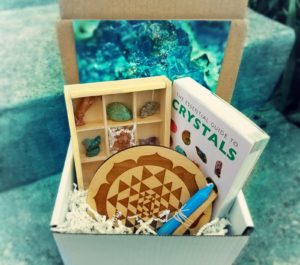 Of course, you never want a cheap box because the subscription boxes with crystals are available in so many varieties that new ones become confused for selecting the correct package. If these not select carefully, then they may be dangerous for you. The main things that concern are cost and quality.
A crystal subscription box is an intentionally curated assortment of ritual-related tools that can use to center, enhance your spell work and self-care. At each month, a subscription box brings positivity and high care to your home.
These boxes are available in three options; basic, standard and premium Subscription. So each company's membership varies according to cost. For a rough start, $16 to $68 per month is best.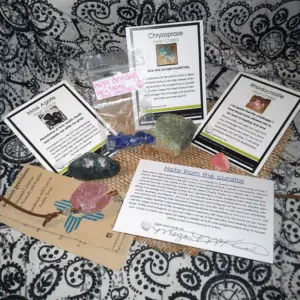 Your box contains spell casting, self-care, cartomancy, spiritual tools, crystals, candles, herbs, tea, and many things that keep your divine home free, depending on the subscription. There is a guide and label to identify and practice each something. You can also enhance a variety of things by practice a mystical toolkit.
You may don't know your inbox by one subscription, but the monthly premium allows you to customize your box according to your choice. You can purchase one gift or recurring each month.
Reference:
A major advance in crystal structure prediction