These healing crystals have the phenomenal power to bless you with the ability to look like the best version of yourself. Physically and mentally. 
They cleanse your internal state and reduce the chances of multiple skin problems like wrinkles and acne. They are known throughout the world for their incredible ability to solve any problems and luckily it can also help you look the best you can.
Crystals for Beauty and Skin Care:
These days as more and more beauty companies are launching their crystalline of health and beauty products. So we thought we provide you with a list of the top ten best crystals for beauty.
Learn more: Best Jewelry Safe Boxes and Best Septum Jewelry to Buy
Check this, Best Cartilage Earrings
1
Chrysoprase (stone of clarity):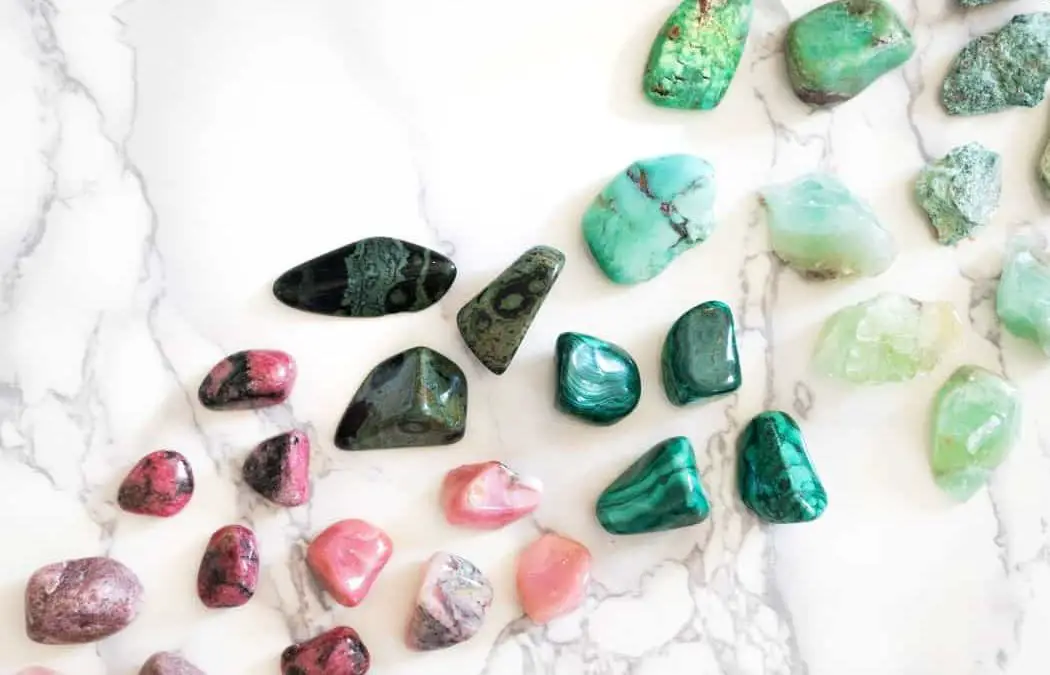 Main attributes of Chrysoprase:
Color:

apple green

Origin:

Australia, Brazil, Germany, Poland, Russia, South Africa

Promotes a rightful sense of judgment



It a green colored stone and is a great crystal for beauty. It's has been and still is used to give the skin a natural glow. It is also known to heal problems related to skin. Overall it's a great crystal for beauty.
Our tip for using Chrysoprase:
Use it as a pendant, so that it remains with you for a long time.

2
Eldarite 'Kabamba Stone' (stone of harmony):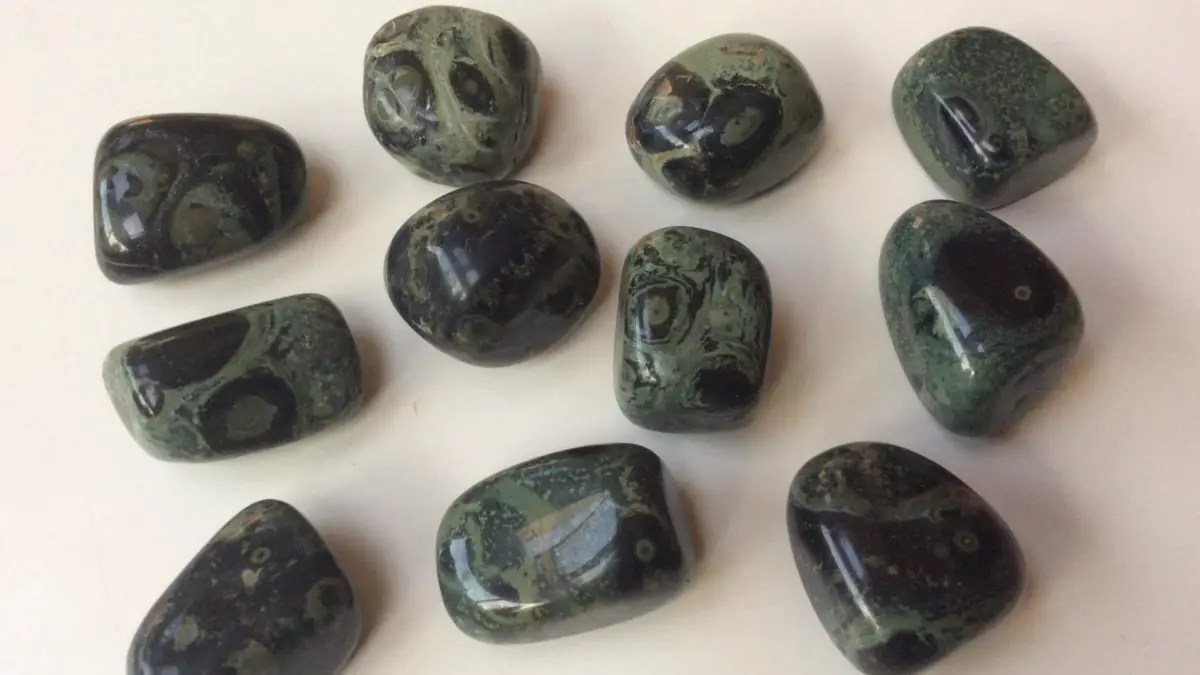 main attributes of Eldarite:
Color:

bluish green

Origin:

Madagascar




Balances metabolic rate
It a stone that is widely used to enhance the metabolism of the body. Most skin related problems are caused by imbalances in hormones, this stone can fix that and can do much more. so, be sure to check it out if you're in the market for best crystals for beauty and also be sure to use this stone as a crystal skin care product.
Our tip for using Eldarite:
Program this crystal with the thought to enhance your metabolism.

3
Flint (Firestone) (stone of imagination):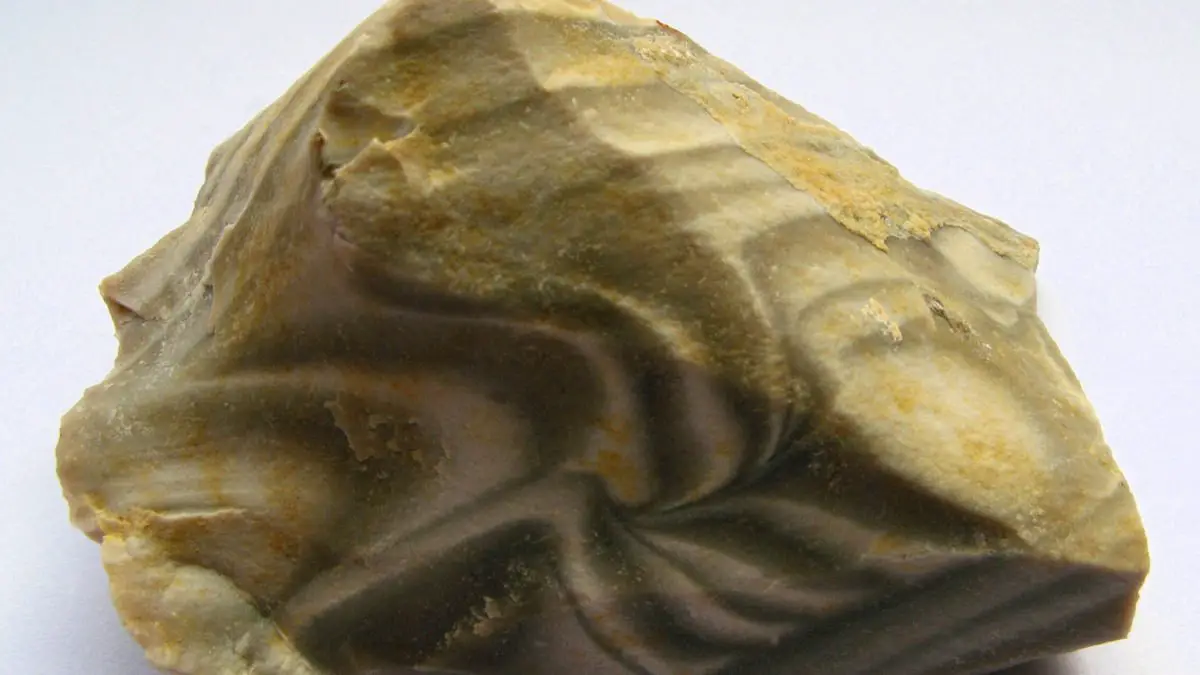 main attributes of flint:
Color:

multi-colored

Origin:

USA

Promotes ingenuity
flint is a stone that not only makes the user look better it also makes them more attractive by giving them great personality traits. This stone in particular is known to make the user calm in even the most stressful of situations. It's a great skin crystal.
Our tip for using flint:
Meditate with it regularly to reduce stress and anxiety.

4
Fluorite, multicoloured 'Rainbow fluorite' (stone of stability):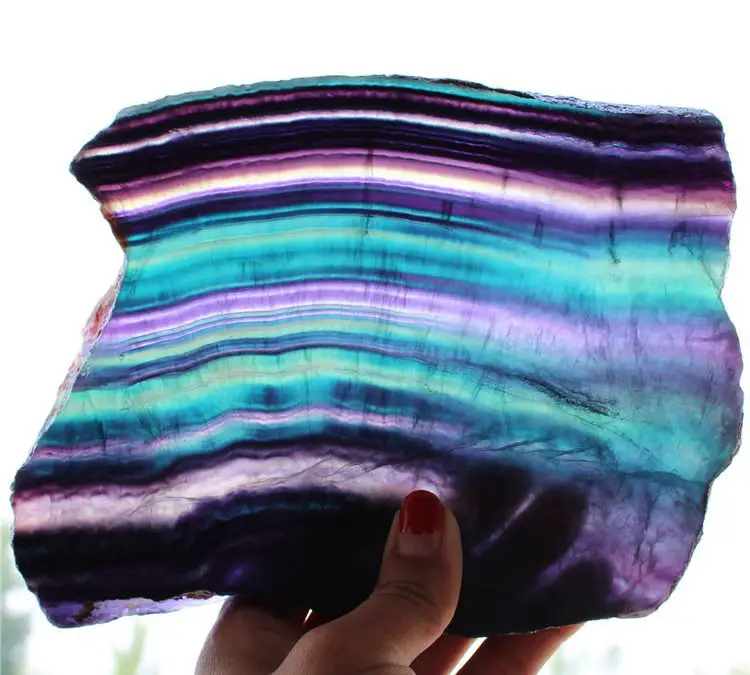 main attributes of fluorite:
Color:

multicolored

Origin:

USA, China, France, Russia




Harmonizes emotions
Using this stone once in a while will prove to be very helpful in treating skin related problems. It's a crystal that has the natural ability to heal acne. Other than that it also brings emotional stability in the user. This is sort of a crystal beauty secret, so be sure to use it regularly.
Our tip for using rainbow fluorite:
Make an elixir, pour some on a towel and apply some on your skin. Be sure to test it first on your arms or legs to see if your allergic or not. Sometimes some additives in the elixirs can cause allergies. If you are allergic than try removing the impurities from your elixir or use the crystal by meditating.

5
Fuchsite Kyanite (stone of understanding):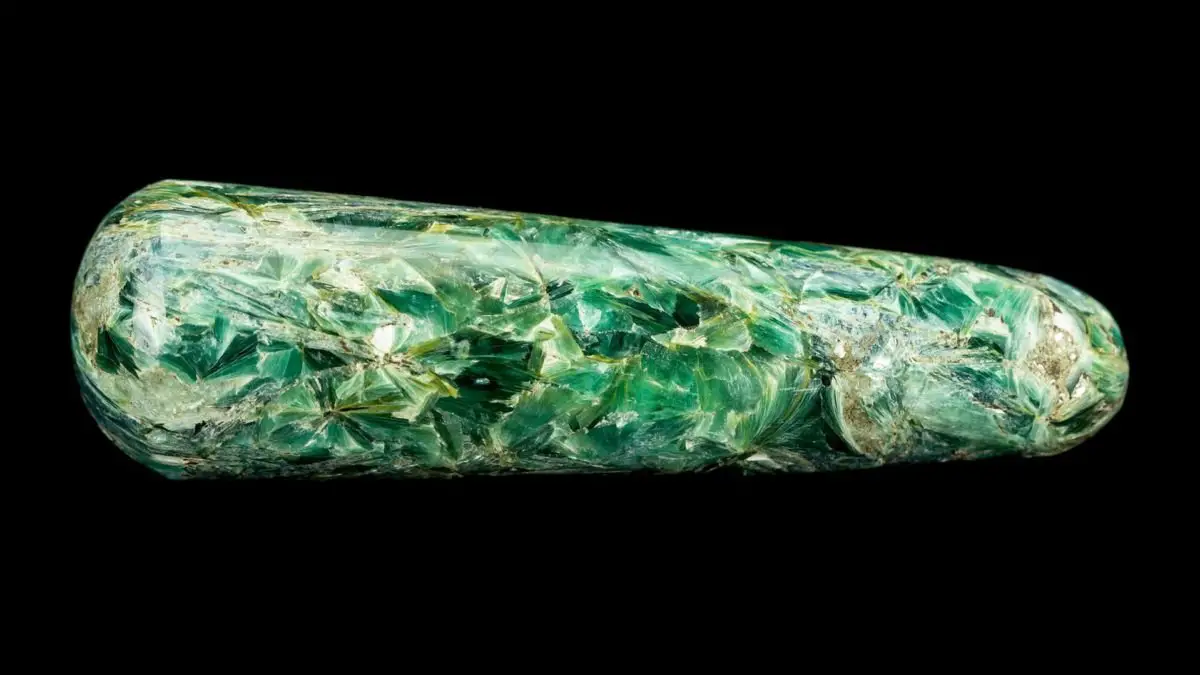 main attributes of Fuchsite Kyanite:
Color:

green

Origin:

Germany, Brazil




Helps maintain the flow of your chakra
It provides the user with a sense of courage and understanding, which helps them understand and accept who they really are. So no matter what bold tastes you have this stone will give you the courage to follow them through and make a statement. It's natural vibrations resonate with that of the body and hence it also removes impurities from your body and mind along the way. It's a phenomenal crystal beauty product and a crystal beauty secret among the community.
Our tip for using Fuchsite Kyanite:
Make a bracelet out of it so that it's power remains with you throughout the day.

6
Jamesonite Quartz (stone of discipline):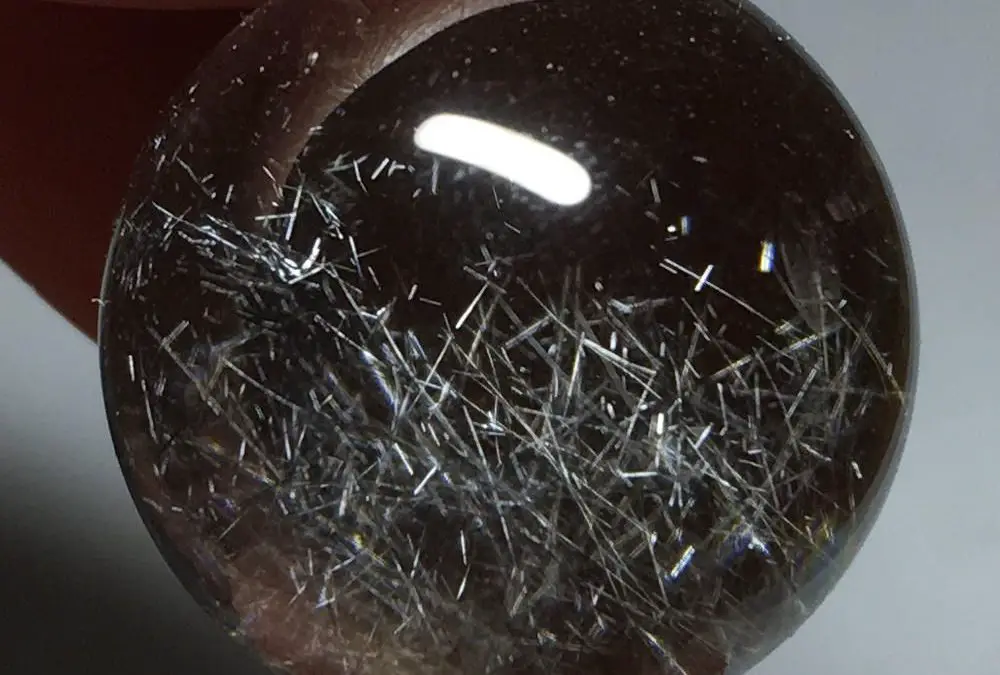 main attributes of Jamesonite Quartz:
Color: multicolored
Origin: worldwide (rare)


Brings discipline in one's life
This is a great crystal for detoxification. It greatly enhances the ability of the body to detoxify harmful foreign substances invading the skin. It also protects against any attacks to your internal energies which is a great help if you want to look great, as any negative energy can easily manifest itself as a physical ailment. It is one of the best make up crystals available.
Our tip for using Jamesonite Quartz:
Take a bath with this crystal to cleanse your spirit and mind

7
Fluorite, white (stone of spirituality):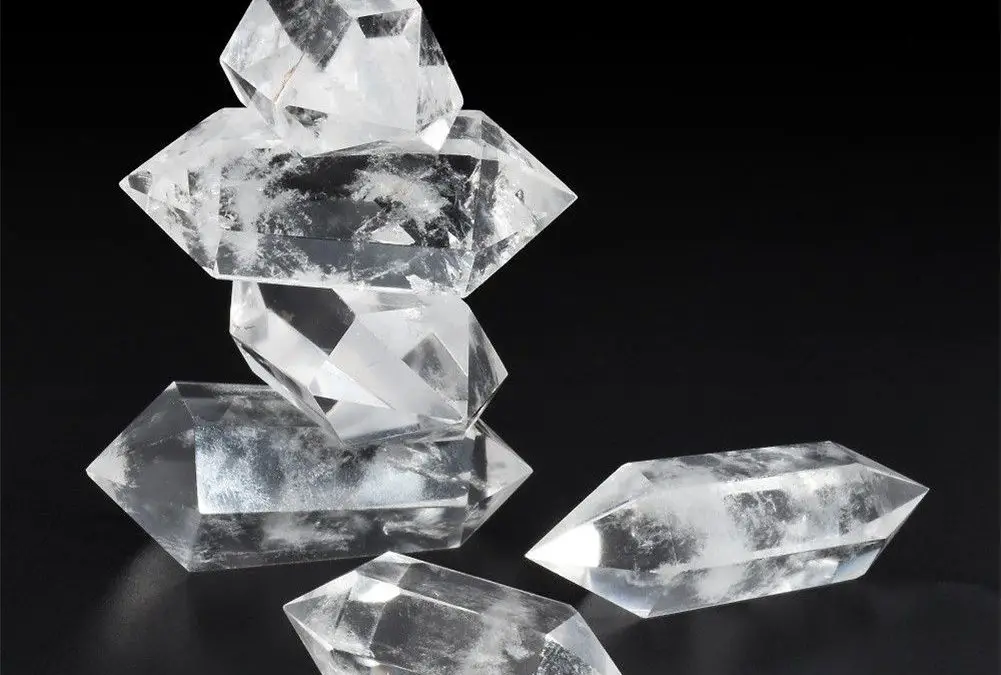 main attributes of white Fluorite 
Color: white
Origin: worldwide


Elevates spirituality
It's a great stone that provides you with great skin and spiritual enlightenment. No matter what problems you face, this stone will guide you towards a better future. It's one of the best crystal beauty products on the market right now.
Our tip for using white fluorite:
Place it in your bag so that it protects you and guides you 24/7. And gently rub the crystal on your skin for amazing results.

8
Garnet Grossularite (stone of prosperity):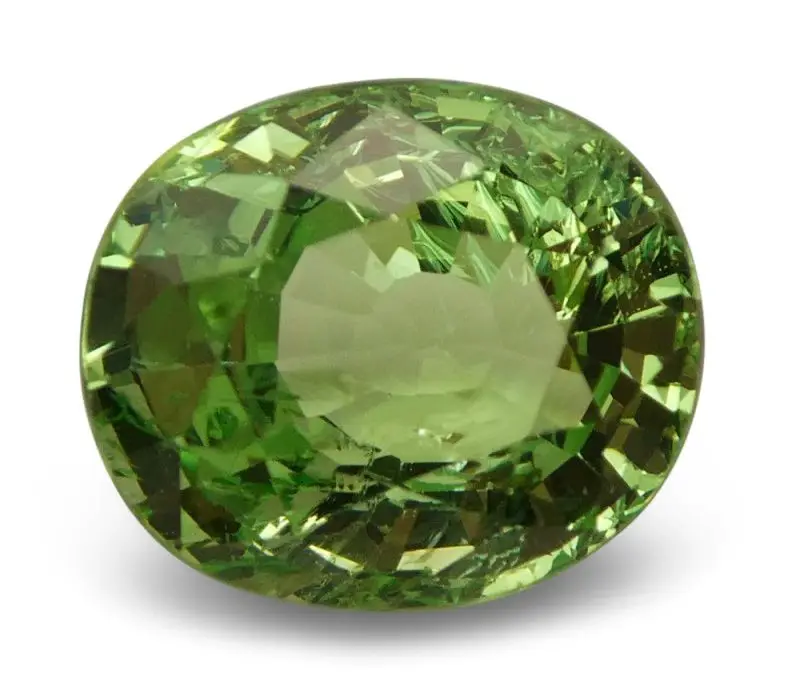 main attributes of Garnet Grossularite :
Color:

multicolored

Origin:

Sri Lanka, India




It brings prosperity and abundance in one's life
This crystal can work wonders in the detoxification department, it has been widely used for this purpose and is renowned for its effects. Other than that it also has the ability to speed up the recovery time for lost skin. These points make it one of the best crystals for beauty. Because of this, many major companies include garnet in their crystal beauty products.
Our tip for using Garnet Grossularite:
Use it as an elixir for detoxifying effects. Follow the above-mentioned cautions.